The process of divorce has significantly evolved in the last decade and many parties now include additional resources and professionals, beyond an attorney, throughout the process. Assembling a team of specialists to ensure you achieve the outcomes you want in your divorce is becoming the norm. In fact, with so many professionals to help, you might even be overwhelmed trying to decide which divorce professionals you should choose to work with.

In this post, we'll specifically outline the role of a coach in your divorce, how coaches can help accelerate the outcomes you want, and circumstances that might make hiring a coach particularly helpful.
Do I need a divorce coach?
While some professionals might not be necessary in every divorce, a coach is universally helpful throughout the process and everyone could benefit from this extra layer of support. However, a divorce coach is especially important if you have unique circumstances in your divorce, including:
Leaving a difficult relationship, such as one characterized by narcissism or abuse
A dramatic life change post-divorce, such as re-entering the workforce, a significant change in lifestyle, or moving into single parenthood
Complex issues surrounding the children or finances

Hiring a divorce coach can provide you extra support in these challenging situations or simply be a more neutral third party to help solve the top issues you are encountering in the process.
What does a divorce coach do?
You have likely hired and worked with coaches throughout your life, from little league coaches to personal trainers to career coaches. The role of any coach is to train, inspire and motivate individuals based on their unique goals and needs. The role of a divorce coach is no different. They offer motivational and emotional support, provide resources, and help you see a future vision of your life. They draw upon experiences with other clients like you to help you understand what is possible and how you can achieve your ideal post-divorce life.
The role of a coach is also to help you manage and overcome difficult emotions, including fear, anger, and uncertainty. However, sometimes a coach will recommend more support on these topics and refer you to a psychologist who has extensive credentials and training on emotional support.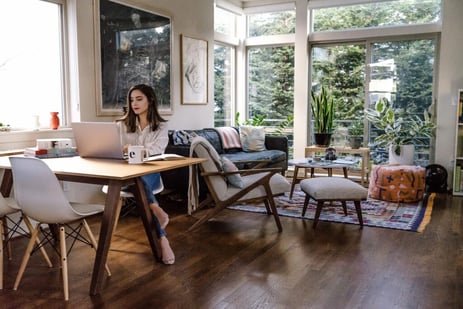 Coaches compliment, but do not replace, professional resources because they do not provide any legal, settlement, or financial support. However, their training and experience may make them a specialist in navigating certain circumstances such as co-parenting, career changes, relocation, and more. A coach can help you see the pros and cons of various options in your divorce and can serve as a sounding board as you make decisions throughout the divorce process.
The benefits of a divorce coach
Beyond emotional support, divorce coaches can save you time and money during the divorce process. Coaches are less expensive than attorneys and can help you talk through and make decisions (without providing legal advice) for your attorney to action. The alternative would be to discuss these decisions with your attorney at a much higher fee, or with a friend or family member that might be biased toward certain outcomes. As he or she understands what is important to you, your coach will offer a more holistic perspective than other professionals who are specialized in just one area, such as lawyers and financial advisors. Having an unbiased third party can help you separate your emotions from the best next steps. Not to mention, hiring a coach helps relieve friends and family from the burden of supporting you through this difficult time, especially if they disagree with your decision to get a divorce. Overall, a coach will accelerate your healing with the support you need and help you get on with your new life.
Choosing a divorce coach
Like choosing any professional, it's important to ask the right questions and select a coach who aligns with your circumstances and values. Typical interview questions might be around preferred communication styles, specific experience, and cost. Make sure your coach likes to communicate in the ways you prefer, whether that is via weekly phone calls or daily emails, or a mix of methods. Coaches with specific experience in the areas you are struggling with will probably provide more realistic guidance to help you overcome these challenges so do inquire about their typical client. Cost will always be a consideration and some coaches may work on a sliding scale to accommodate clients of various income levels. Lastly, ask about professional certifications and training from the coaches you interview to understand their scope of expertise.

At A.M. Financial, we work alongside divorce coaches to help you prepare for the best financial future possible. If modeling the pros and cons of various settlement options and what they mean both long and short-term would be helpful in your divorce, we can provide that type of expertise. Or, if understanding the tax consequences of your divorce is important to you, we can help. We start our partnerships with a free consultation, which you can request at any time.