There is no shortage of financial resources available online. With so many websites and events to sort through, it can be challenging to consult and trust the right resources. Educating yourself through the blogs, articles, books, events, tools, and even podcasts available is key to ensuring you are getting sound advice to meet your goals.
In this post, we detail top resources you can consult to educate yourself about your finances and keep up on any market changes that might impact them. Incorporate these resources into your financial planning by committing to exploring one resource per week, or contact us to learn which resources best align with your needs and goals.
Books
Your Money or Your Life
Your Money or Your Life details nine steps you can take to transform your relationship with money. The book details ways to achieve financial independence no matter your age. It covers topics like investing in index funds, managing side hustle revenue streams, getting out of debt, developing savings, using online finance tracking, and navigating difficult conversations about money.
Prince Charming Isn't Coming
Prince Charming Isn't Coming is a book geared toward women who want to get smart about their money and take control of their finances. The author uses real-life success stories and modern advice to inspire you to move from fearful to confident when it comes to managing your money.
Money: A love story
Money: A love story is about creating the financial life you want by understanding the dynamics of your relationship with money. Complete with a quiz and interactive exercises that help you understand your personal perceptions of money and wealth, you'll be empowered to change them for the better.
My Money My Way
My Money My Way is about taking back control of your financial life. Through the author's personal story about overcoming debt, she'll remind you that money problems are often rooted in other dynamics, such as self-doubt, shame, guilt, and societal pressure. By reversing negative thinking patterns while aligning with goals, her lessons help you reimagine your life by channelling emotions into financial advantage.
On My Own Two Feet
On My Own Two Feet helps you understand basic principles of money management to free yourself from financial stress. A practical guide to everything from your daily budget to saving for big-ticket items, the concepts in this book have been featured in the Wall Street Journal, Forbes, and The Huffington Post.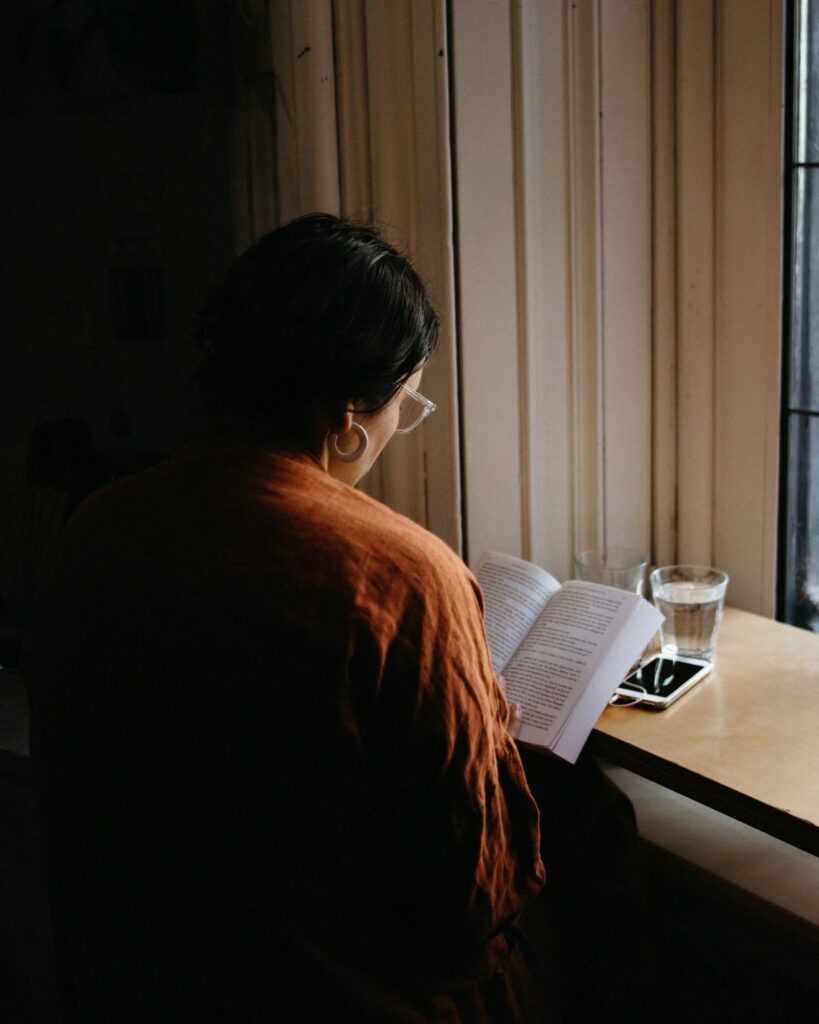 Workbooks
The Financial Recover Workbook
The Financial Recovery Workbook is a step-by-step guide for regaining control of your money, and your life, during and after a personal financial crisis. The guidance and reassurance in this workbook help you get a handle on your spending to get your finances back on track through understanding how to prioritize bills, use credit cards, and reallocate funds to change your relationship with money for good.
The Financial Anxiety Solution
The Financial Anxiety Solution is a step-by-step workbook to help you stop worrying about money and live a happier life. This interactive guide can help you overcome financial anxiety and achieve financial freedom. The tools help you understand money anxiety coping skills, address pain points of financial stress, and develop money-management techniques that can help you better understand and overcome financial anxiety.
The Financial Planning Workbook
The Financial Planning Workbook helps you build a successful financial plan with a wealth of resources to manage investments, plan your retirement, document your income, understand cash flow, choose insurance, complete dependent planning, and start estate planning. Through goal setting, analysis, defining strategies, and developing your unique plan, this workbook provides the tools to build a strong financial foundation.
Podcasts
Women and Money
Women and Money helps you become the master of your own financial destiny to live a full and meaningful life. Through personal, entertaining stories and 35 years of experience teaching financial principles, the host answers top financial questions with actionable advice.
Her Money
Her Money recognizes how women are different when it comes to money. Covering topics from fighting fair with your partner when it comes to money, to career and tax advice, this podcast is a judgement-free zone focused on changing your relationship with money.
So Money
So Money shares inspiring money strategies and stories from today's financial leaders, authors, and entrepreneurs. This podcast is dedicated to answering your pressing financial questions about saving, investing, and building wealth through a lens of equity, inclusivity and the changing world we live in.
Clever Girls Know
Clever Girls Know empowers women to ditch debt, save money, and build real wealth in order to live life fully. The podcast shares open and honest conversations with real women at different stages of their financial and life journeys to inspire and motivate other women on their own financial journeys.
More Money
More Money guides you on your personal finance journey through stories, expertise, and wisdom. With advice from top personal finance and business experts, celebrities, entrepreneurs, authors, and influencers, this podcast helps simplify and demystify the "complex" world of money.
Blogs
Mixed Up Money
Mixed Up Money is both a blog and community all about personal finance and money decisions, but without any of the complex jargon and numbers. This blog will remind you that having wealth isn't about the money, but about the power of choice
Women's Institute for Financial Education
Women's Institute for Financial Education or WIFE is the oldest non-profit organization dedicated to providing financial education to women in their quest for financial independence. This blog will remind you that a man is not a financial plan and instead help you understand how to take control of your own financial future.
Ms. Money
Ms. Money is a blog dedicated to helping you spend, save, and invest your money aligned with your values and the global community. Featuring 20 women personal finance experts, this blog offers thousands of pages of premier educational content around women and money.
A.M. Financial
Bookmark our blog so you never miss an article. We publish articles a few times a month to help you better manage your finances during and after a divorce. From the impact of current events and market conditions, to how the dynamics of your divorce will impact your finances, our blog answers your top divorce questions.
Budget Applications
Google
Google offers a number of free add-ons that allow you to use Google Sheets as a budgeting application. You can set up categories/subcategories for income and expenses, then enter your transactions daily or weekly. Analyze your expenses by category and compare them to your budget. The summary tab will give you the year in review to see how you are tracking against your overall annual budget.
MINT
Mint is a free money management app and financial tracker that brings together all of your finances. View paychecks, debts, transactions, and credit card payments automatically, when you sync your bank information. This application allows you to set budgets based on your spending and savings goals and track your progress toward those goals each month. If you are just starting to track your spending, begin by spending just five minutes each morning reviewing your spending, budget, and how you are tracking toward your goals.
Denver Groups
BLOOM
BLOOM is a free monthly gathering of divorced women in south Denver. This group offers events that provide both education and discussion around your top financial questions. All events are free and led by Amy Mahlen, CFP®, CDFA® and independent wealth manager
While resources can certainly steer you in the right direction when it comes to managing your finances, there is no substitute for highly cusotmized and personalized advice from a professional. At A.M. Financial, we provide guidance post-divorce and during all phases of your financial journey. Contact us to learn more about our services.